Port Henry - 11/23 Salmon Slam
Posted: Wed Nov 23, 2022 5:54 pm
WOW!!!!!!!!!!! is all I can say - today was the day you wait for, the day you call home about, the day when you cash-in all your "pay-forwards"
Long and short - 28 salmon (14-18"), 26 lakers to 28" and a brown - No Foolin'!!!!!
Scott and I launched at Port Henry and got to FV about 8:15, 4 lines down - two DR's - 30 back and 2 dipsys - 25 pulls - started with 2-CI's - Patty's Day and Gold Bomb Pop, purple/black HB and Sunrise Speedi - saw birds (loons & gulls) working and they were right on the spot where I found bait last Sat.
Immediately hooked up to a 15" salmon - OK, this is looking promising - had 5 more releases and landed 3 more salmon in the next 20 minutes - all on the CI's - not a sniff on my favorite Speedi or HB - switched over to a Rainbow Speedi and an old Green/pearl Beattle HB - and that's about the last cogent thought I had for 3 hours - it was Friggin' Nuts! We stopped counting releases at 50 - we had 3-triples and 12-doubles.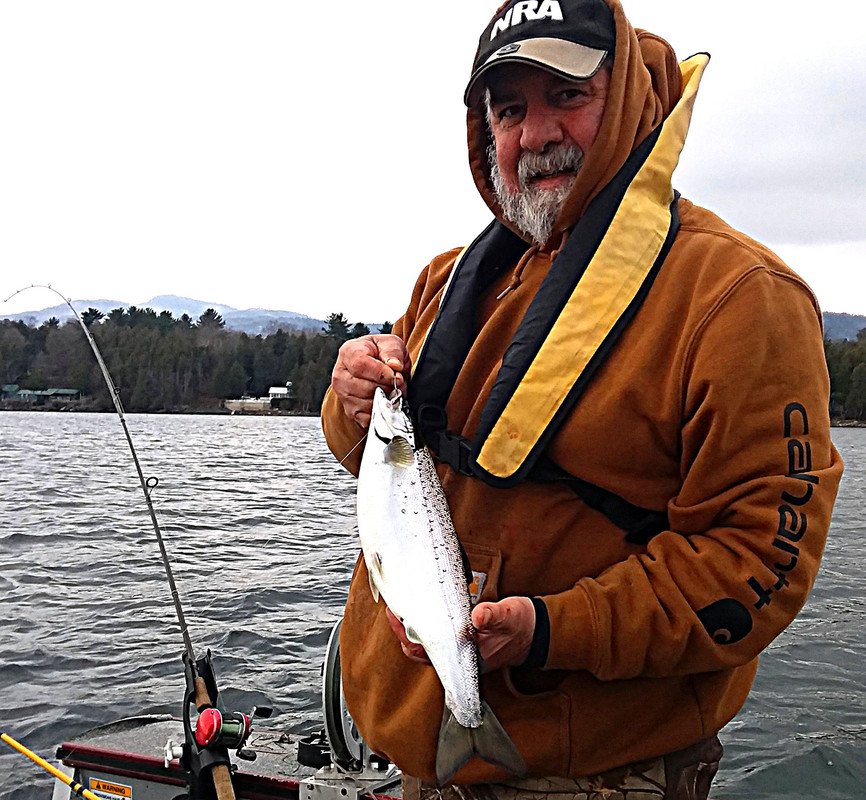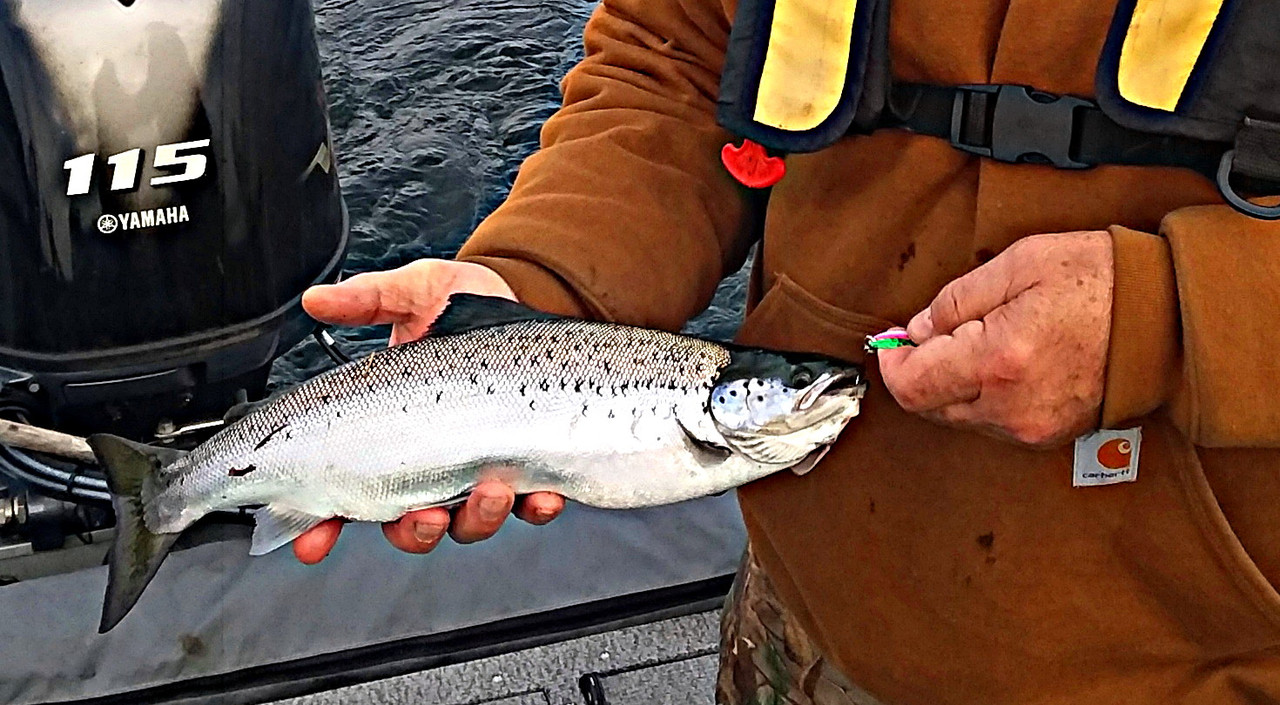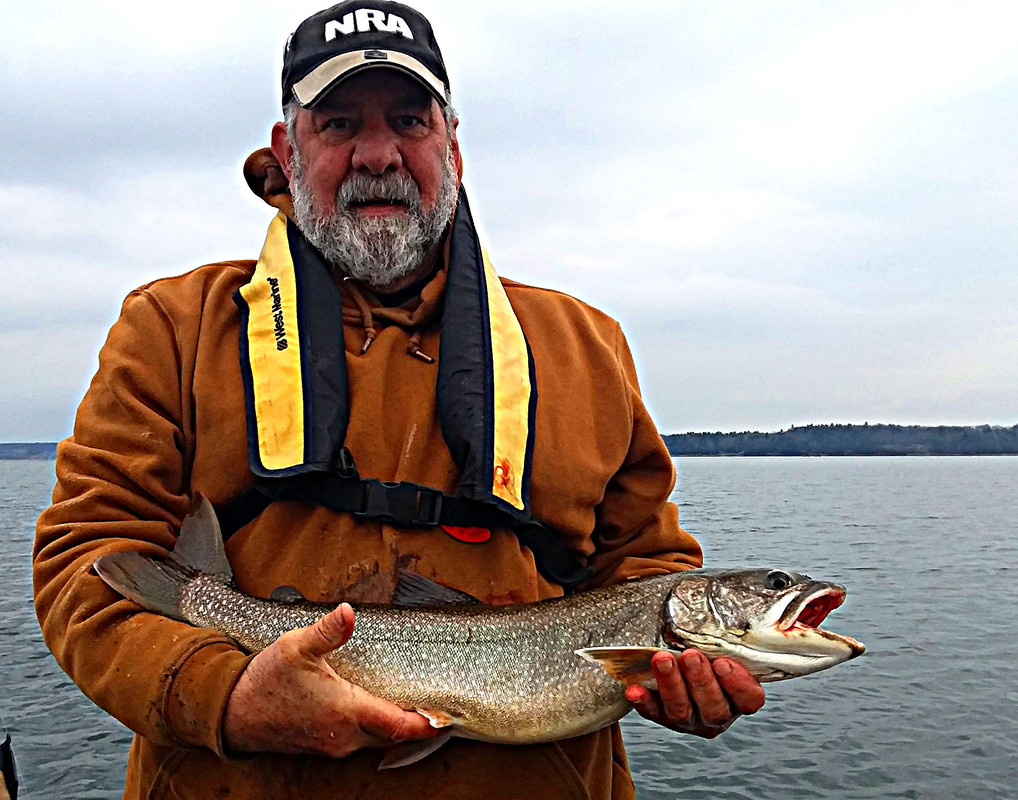 At one point we had salmon leaping off the stern - you could see them coming up from 40' down on the screen - 3,2,1 - Wham!
All these fish were in a slot off the NY side - about a 1 mile long and 600 yards wide - I ran over the same bottom so many times the screen was a red mess - direction was not important, BUT speed was 2.6-2.9 anything above or below and we didn't touch a fish.
Took a break for a cup of chili about noon and that's just when the wind came up - it was flat calm 'til then - blew up to about 1 footers that were starting to cap over - the bite slowed a bit - mostly because it was more difficult maintaining headway and speed. Finally, about 1PM I pulled the plug - we could have caught more fish - but it was getting a little uncomfortable and why ruin a perfect day.
Not sure when I'll be back - but you can sure bet it'll be soon - Happy Thanksgiving everyone