Posts: 140
Joined: Thu Dec 20, 2012 3:38 pm
Species: Saltwater & trout & salmon
Location: FINGER LAKES NEW YORK
What does no one fish in the northeast kingdom anymore no reports
Site Admin
Posts: 5473
Joined: Sun Aug 28, 2011 7:27 pm
Species: Salmon, steelhead, brown trout
Location: Fletcher, Vt
We were hoping you would post a report…

Any update?
Matt B
Posts: 140
Joined: Thu Dec 20, 2012 3:38 pm
Species: Saltwater & trout & salmon
Location: FINGER LAKES NEW YORK
I would if I only new if it was worth hauling the boat up there from the Finger Lakes Thanks
Posts: 403
Joined: Thu Sep 01, 2011 8:17 am
Species: All
Location: North Ferrisburgh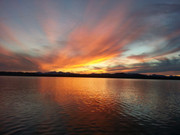 Site Admin
Posts: 5473
Joined: Sun Aug 28, 2011 7:27 pm
Species: Salmon, steelhead, brown trout
Location: Fletcher, Vt
There we go!!!


Nice showing Wayne… Sounds like the 'ol Polarcraft has been busy up at camp!!


Thanks for the pics!!!
Matt B
Site Admin
Posts: 4246
Joined: Sun Aug 28, 2011 6:02 am
Species: Coldwater fishes!!!
Location: LAKE CHAMPLAIN UNITED!
Tire Jockey

wrote:

↑

Wed Aug 17, 2022 8:56 am

Island pond, 19 Inch Rainbow and a 13 inch Brown
Love the colors of those fillets!
Catch and serve with lemon.
Gerry